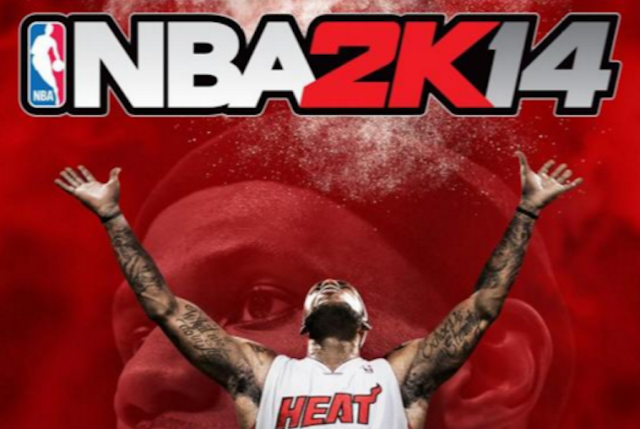 LeBron James in full tattoo glory on the cover of NBA2K14.
The rights holders of tattoos on NBA superstars Kobe Bryant, LeBron James, and other professional basketball players are suing Take-Two Interactive, alleging that the maker of the NBA 2K video game series and other titles is infringing their artwork. The federal copyright infringement lawsuit accuses the video game maker of copyright violations because it has not licensed the tattoos from Solid Oak Sketches.
The suit is a maximalist approach to intellectual property. But it's not the first to assert copyright infringement of tattoos in a video game or on the silver screen. That said, all the cases concerning tattoo copyright infringement have settled out of court, and none have come to an ultimate in-court resolution. That's a legal fact that even Solid Oak Sketches notes in its lawsuit.
"The issue of tattoo copyrightability has yet to be decided upon in court due to numerous settlements preventing a final judicial opinion," the rights holder noted in its filing.
The rights holders last summer demanded more than $1.1 million (0.75 million) for the rights, but the game maker did not pay, according to the federal lawsuit. (PDF)
"Defendants acts of infringement were made after a good faith attempt to negotiate licensing by the Plaintiff, and as such Defendants acted with willful disregard for the Plaintiffs rights," the suit says.
The suit seeks the maximum $150,000 (100,000) for each infringement, which could come to billions of dollars in damages. Millions of the NBA 2K games have sold.
The suit demands that a federal judge immediately stop the game maker from infringing the tattoos. Abiding by that would mean the company would most likely have to pay up or, at a maximum, recall the games.
"Based upon their history of refusal to respect the rights of the Plaintiff, unless this Court enjoins their actions, the Defendants will continue to infringe upon thePlaintiffs valid intellectual property rights in the copyrighted tattoo designs. As such, the Plaintiff is entitled to preliminary and permanent injunctive relief," according to the suit.
Notable tattoo out-of-court settlements include Mike Tyson suing Warner Bros. to stop The Hangover: Part II, and an Arizona tattoo artist suing THQ overan allegedly infringing tattoo in theUFC Undisputed video game.
The suit comes equipped with the actual copyrights for each of the tattoos that are allegedly infringing. Here is a list of them:
LeBron James: (1) Child Portrait on his inner left forearm; (2) "Hold My Own" on his left bicep; (3) 330 Area Code on his right forearm; and (4) script with a scroll, clouds, and doves on his right forearm.Kobe Bryant: Crown with Butterflies on his right bicep.Kenyon Martin: Wizard on his left shoulder.DeAndre Jordan: Script with a Scroll on his right shoulder.Eric Bledsoe: Basketball with Stars and Script on his right shoulder.
http://arstechnica.com/tech-policy/2016/02/take-two-interactive-accused-of-infringing-tattoos-on-nba2k-video-games/