February 11, 2016
Heres the teaser for this new set of survey results from Stanford:
Recently, the Rock Center for Corporate Governance at Stanford University conducted a nationwide survey of 1,202 individuals representative by gender, race, age, political affiliation, household income, and state residence to understand public perception of CEO pay levels among the 500 largest publicly traded corporations. Key takeaways are:
CEOs are vastly overpaid, according to most Americans
Most support drastic reductions
The public is divided on government intervention
74 percent of Americans believe that CEOs are not paid the correct amount relative to the average worker. Only 16 percent believe that they are. While responses vary across demographic groups (e.g., political affiliation and household income), overall sentiment regarding CEO pay remains highly negative.
This part doesnt surprise me but its still pretty amazing:
Public frustration with CEO pay exists despite a public perception that CEOs earn only a fraction of their published compensation amounts. Disclosed CEO pay at Fortune 500 companies is ten times what the average American believes those CEOs earn. The typical American believes a CEO earns $1.0 million in pay (average of $9.3 million), whereas median reported compensation for the CEOs of these companies is approximately $10.3 million (average of $12.2 million).2
Responses vary based on the household income of the respondent, but all groups underestimate actual compensation. Lower income respondents (below $20,000) believe CEOs earn $500,000 ($9.7 million average), while higher income respondents ($150,000 or more) believe CEOs earn $5,000,000 ($14.9 million average).
Rulemaking Petition: Disclosure of Gender Pay Ratios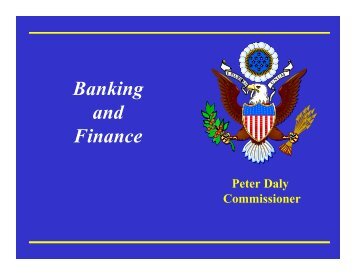 Normally I dont blog about rulemaking petitions because they dont go anywhere. The SEC is not required to act on them; see my blog about how a lawsuit was recently dismissed that sought to force the SEC to act on a political contribution disclosure petition but that case is now back in court!
Anyways, I thought I would note this new petition from PAX Ellevate Management that seeks to require companies to disclose gender pay ratios on an annual basis, or in the alternative, to provide guidance to companies regarding voluntary reporting on gender pay equity to investors
Climate Change: GAO Examines Corp Fins Review of Disclosure
The GAO recently issued this 30-page report entitled SECs Plans to Determine if Additional Action is Needed on Climate-Related Disclosure to analyze whether the SEC stands on reviewing climate change disclosure, among other actions. Heres an excerpt from the intro of the report:
SEC has taken one of three planned actions described in its 2010 guidance to determine if investors may need additional information on climate-related risks. Specifically, SEC has monitored the impact of its guidance on companies filings through its routine review processes but has not held a public roundtable on climate change disclosure, and SECs Investor Advisory Committee has not considered the issue. SEC staff believe that SEC has not taken the other two actions because some circumstances that existed when the 2010 guidance was issued have changed. Specifically, the 2010 guidance was issued when Congress was considering legislation that, if enacted, would have limited greenhouse gas emissions by establishing a cap-and-trade program. According to SEC, this could have
triggered disclosure requirements for companies covered by the program. However, the legislation was never enacted. This and changing priorities have resulted in SEC and its Investor Advisory Committee not taking additional actions. According to SEC staff, however, other efforts may address the issue of climate-related disclosure, including SECs project to review the effectiveness of disclosure requirements.
This project provides investors and other stakeholders with opportunities to provide comments to SEC on any disclosure topic. As of October 2015, the project is in its initial phase, and SEC staff have not recommended changes to the Commission.
Broc Romanek
Posted by Broc Romanek
Permalink: http://www.thecorporatecounsel.net/blog/2016/02/this-survey-doesnt-bode-well-for-pay-ratio-disclosures.html
http://www.thecorporatecounsel.net/blog/2016/02/this-survey-doesnt-bode-well-for-pay-ratio-disclosures.html